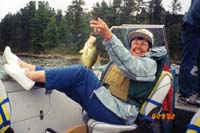 Ontario fishing hunting lodge welcomes you to the webs most informative resource for ontario fishing lodge for catching walleyes, northern pike, crappie, trout, perch, muskie. Ontario hunting lodge for Canada moose, trophy whitetail deer, black bear, Canada duck hunting.

Whether the trip you are planning, is personal, extended family, large group or perhaps a corporate outing. This site hosts all the information you and your group will need to help plan your best trip ever! Our 5 star facilities, super food, top notch equipment and excellent service from our fully trained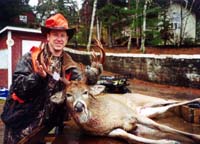 team of professionals will help insure great memories had by all. Canadian family built, owned and operated since 1946.

Lecuyer's Lodge is located in Canada's finest hunting grounds. Nature has built what is truly a one of a kind hunting area, You couldn't build it any better! Simply put, CANADA's BEST! This 5 star hunting lodge is located on the shores of Lake of the Woods. The largest lake located next to the Canada prairies. A natural lake, built from the receding ice age over 10,000 years ago. Holding over 1 million acres of water, 14,684 islands and over 64,000 miles of shore line. Truly a most incredibly lake. Over a million acres of land surround this water offering wildlife the very best, in cover as well as food supply.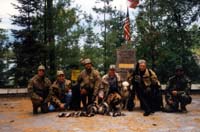 Here, admist all of this is where you'll find some of the WORLD's BEST hunting for Whitetail Deer, Moose, bear, a large verity of ducks and geese, upland game birds like grouse, spruce grouse and sharp tail grouse.
We are pleased you have found this site and we will look forward to answering any questions you may have. As well as to hosting you and your friends on the majestic lake of the woods very soon.